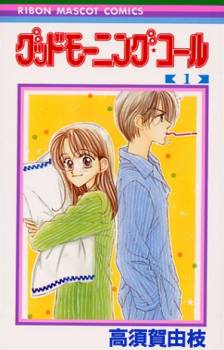 His and Her Fortune Bouquet, Kare to Kanojo ni Hanataba wo, Morning Wake Up Call!
Good Morning Call
Login to bookmark this series
1997
COMPLETED
TAKASUKA Yue
TAKASUKA Yue
Right(→) to Left(←)
Manga Description
Nao Yoshikawa stays behind to live by herself when her parents leave to inherit her grandpa's farm in the country. On the day she moves into her new apartment, she discovers that it was rented also to Hisashi Uehara--a cute, super-cool, popular guy from her school. Not only did their housing agency unexpectedly close down, the landlord of the apartment tells them that they had to pay more for their aparment then they had expected. With no money and no home to return to, Nao and Hisashi decide to live together as flatmates.