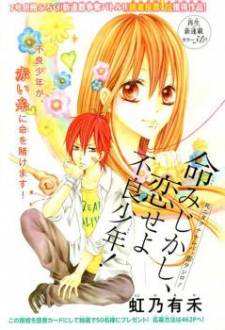 Inochi Mijikashi, Koise yo Furyou Shounen!, Inochi Mijikashi, Koiseyo Furyou Shounen!, Life Is Short, Delinquent Youngster, Love!
Inochi Mijikashi, Koi seyo Furyou Shounen!
Login to bookmark this series
2013
ON-GOING
NIJINO Yuka
NIJINO Yuka
Right(→) to Left(←)
Manga Description
From Chibi Manga: If you don't date her, you'll die! That was the prediction made to that delinquent boy. But...what will be his destiny?