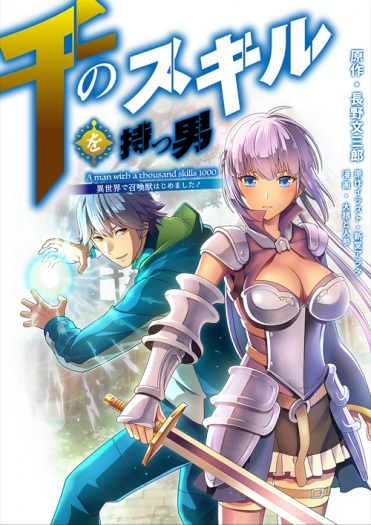 A Man with a Thousand Skills 1000, A Man With A Thousand Skills Started to Summon a Beast in Different World!, Sen no SKILL o Motsu Otoko Isekai de Shoukan Kemono Hajimemashita!
Sen no Sukiru o Motsu Otoko
Login to bookmark this series
2018
ON-GOING
Bunsaburo Nagano, Shibuya Daikon
Shibuya Daikon, Shindo Arata
Right(→) to Left(←)
Manga Description
Hinoharu Kota gets more grounded each time he gets brought to a different universe as a gathered monster. A grieved moderately aged office specialist was brought as a call brute to a different universe. In spite of the fact that he is a man with no extraordinary qualities, he keeps on being a brought brute for a female knight. An alternate world love experience dream that portrays a legend who gets another aptitude each time he is gathered between the two universes that he exists in.