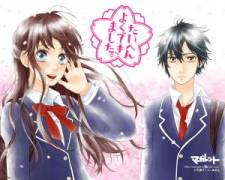 Taihen Yoku Dekimashita.
Login to bookmark this series
ON-GOING
Sato Zakuri
Sato Zakuri
Right(→) to Left(←)
Manga Description
Nonoyama whose companion is just a toy spent her rudimentary and middle school years as a genuine truant due to disregard and harassing. Presently having the opportunity to reset her life as a secondary school understudy in an away school, she's resolved to make companions and make the most of her school life! Be that as it may, her secondary school life is a rough street from the very first moment...