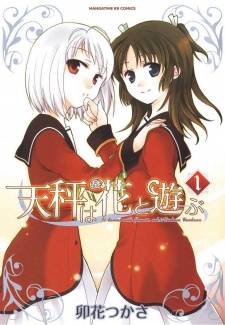 ???????
Tenbin wa Hana to Asobu
2008
ON-GOING
Unohana, Tsukasa (Story & Art)
Right(→) to Left(←)
Manga Description
Lotus Girls Academy. A school whose aim is to educate young girls to be pure and modest. Youko is a new transfer student here, and immediately takes a liking to Shuu, who shows her around the school. However, Youko discovers a big secret about Shuu... she is a vampire! Youko then does her best to be the best friend she can be and help Shuu protect her secret... whether Shuu likes it or not! But how does Shuu really feel about Youko... and why does her blood taste so different? And to what lengths will Youko go to help Shuu?