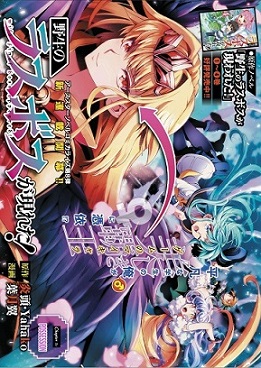 A Wild Last Boss Appeared, Yasei no Rasubosu ga Arawareta!
Yasei no Last Boss ga Arawareta!
Login to bookmark this series
2017
ON-GOING
Tsubasa Hazuki
Firehead
Right(→) to Left(←)
Manga Description
It was in the year 2800 of the Midgard logbook. In those days, there was an Overlord who once ruled and had achieved the very edge of stifling the world. Her name was Ruphas Mafahl, an awesome lady feared as the Black-Winged Overlord. She was excessively solid, too quick, and excessively beautiful.However, she was vanquished by Heroes who restricted her fierceness, and her aspiration was conveyed to an end. The account of our heroes in-amusement character, whose body he now has for reasons unknown in a world 200 years after Ruphas destruction. Take after our hero as he turns out to be pointlessly dreaded by his environment and superfluously worshiped by his previous subordinates as he―or now she happily goes around this dreamland.